The Byers dog – is it back!?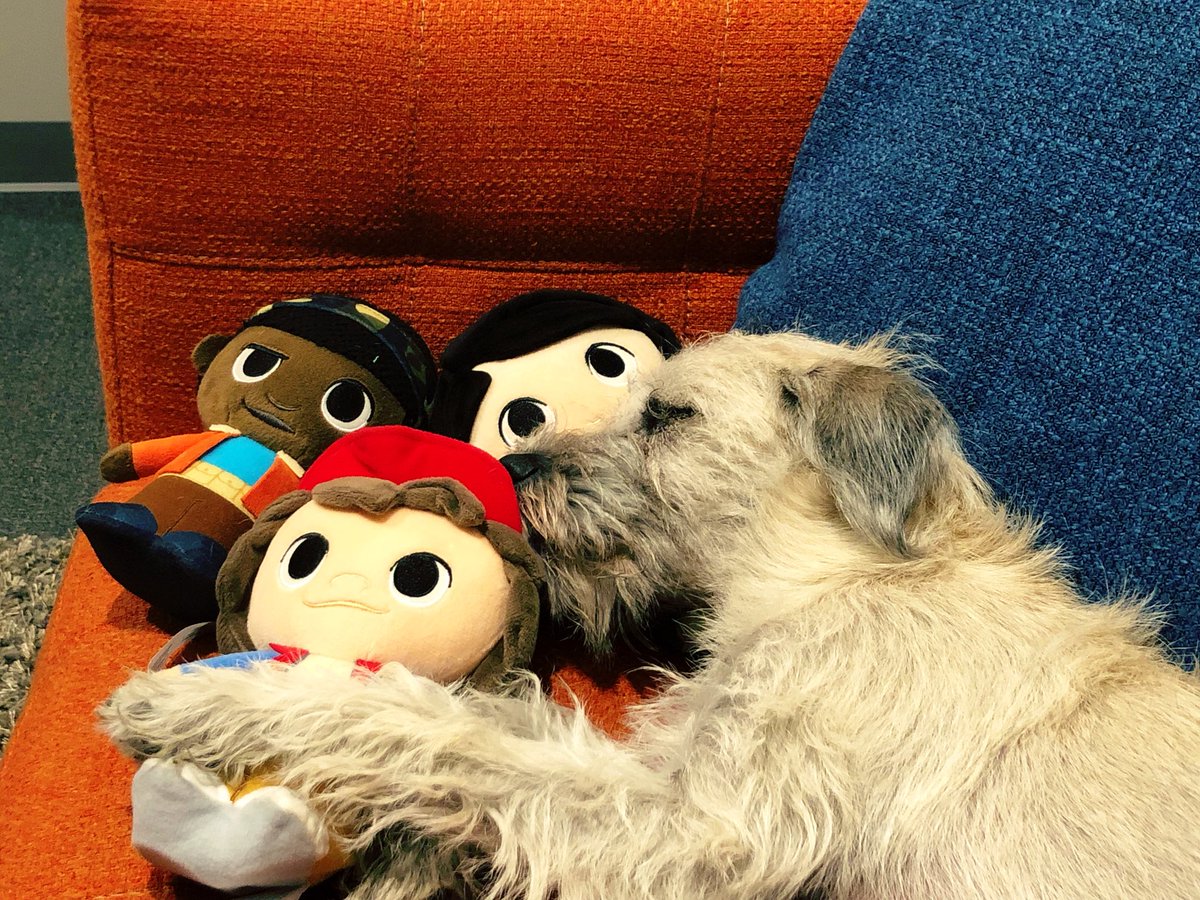 Earlier this week "The Stranger Writers" posted this picture on twitter of… The Byers Dog? The caption was: "BREAKING NEWS: Strangerdog Conquers local tweens". What do you think this means? Is the Byers dog back? Or is it just a funny picture of one of the writer's dog? Write your thoughts in the comments!
Cast update of the week.
Noah Schnapp on vacation
Noah Schnapp (Will Byers) posted on his Instagram (August 31st 2018) that he's out swimming in the sea. We then found out that he's on vacation in Bermuda. He's probably there with his family. It looks like the cast isn't filming right now. Do you think they have wrapped up or are they just taking a break? Write your opinion in the comments.

Millie Bobby Brown and Lilia Buckingham
Millie bobby brown (Eleven) was with Lilia buckingham for weeks. Lilia Buckingham is one of Millie's best friends. Lilia and Millie went out sailing together and it looked really nice and peaceful. We got a lot of beautiful pictures of them together. Lilia went home 2 days ago (August 31st 2018). I think I can say that we all got a bit sad when Lilia left. I hope that they'll meet again soon. What do you think? Write your opinion in the comments.
Sadie Sink on vacation
Sadie Sink (Max Mayfield) posted a story where she's on a boat. We could see on the location sticker that she's in Venice, Italy. We think that she's on a vacation with her family and it looks like a lot of fun. It's not often that we get content from Sadie, so it was nice to see her, and see that she is happy.
David Harbour
We also got something from David Harbour (Jim Hopper) via Instagram. He posted a picture of himself and his co-worker Joe Keery (Steve Harrington). The post had the caption "#camerashy #drugmovie #videostore "nightshoots #greatestmoviestarofmygeneration" What do you think it means? Are they still filming? Is it only the adults/old teens who are filming?
David also posted a picture with the caption "This is the best prosciutto I've ever had. It's in Venice. Near this bridge. I'm gonna eat it all if you don't get here soon. Good luck." He's in Venice too. He also tagged Joe Keery in the picture. Are they filming there? What do you think? Write your opinion in the comments.
Caleb Mclaughlin "Be your biggest fan"
We got a picture of Caleb Mclaughlin (Lucas Sinclair) with a girl. It is clear that the picture is from Dragon Con and it looks really fun. The girl has a small Lucas Sinclair doll in her hands. Caleb also announced the winners of his giveaway where you could win a t-shirt that said "Be your biggest fan". That is Caleb's personal merchandise, that you can buy.
Comic con, Santa Clara
Last monday (August 27th 2018) we found out that Noah Schnapp (Will Byers) and Cara Buono (Karen Wheeler) was on Comic Con in Santa Clara. It looked amusing and they met a lot of fans. There was even a person dressed like the demogorgon and a person dressed like Barb. Their producer and the guy who plays the demogorgon was there too. If you should dress up like someone from Stranger Things who would it be? Tell us in the comments!
Finn Wolfhard interview
Finn Wolfhard (Mike Wheeler) got interviewed on The Tonight Show Starring Jimmy Fallon. He got asked about his opinions about the latest trends. This interview got posted on The Tonight Show Starring Jimmy Fallon's youtube page. It got posted August 31st 2018. Finn was asked about his opinion on Fan Art, which he claims to love. What do you think of fan art? Write your opinion in the comments.
Sponsored by DIN Rail Box from Bernic, Aktiv Finans – Hjælp med Gæld efter Skilsmisse, AC Steel – Kvalitets Rækværker, The Little Playground Factory – "Legeplads Udstyr"
© Stranger Fans News – News Week 35 – The Byers Dog